Premier Guitar Giveaway: Win Michael Kelly Hybrid Electric Guitar
2020 Premier Guitar Contests & PG Perks Sweepstakes
Visit Premierguitar.com to enter this month's guitar giveaway, for a chance to win a
Enter these new PG Guitar giveaways:
< Premier Guitar PG Giveaways: DIY No-Brainer Mods 2020 Giveaway

>
Premier Guitar is giving away one Grand prize –
A Michael Kelly 20th Anniversary Hybrid electric guitar, Value: $1,499.99
---
The PG Giveaways: Contest begins on May 18, 2020, and ends 11:59 AM CST on June 1, 2020.
The prize winner will be selected in a random drawing and will be notified via email and MUST respond within 10 days
---
The PG Giveaways: Contest is open worldwide and is subject to all applicable federal, state, provincial, territorial, municipal, and local laws and regulations.
You must be 18 years of age or older to participate
Two ways to participate in the PG Giveaways: Contest
Via Online:
Go to www.premierguitar.com
Answer the survey form and click "Next"
Proceed and follow the on-screen instructions to complete the entry process.
Via Postal Mail:
On a 3″ x 5″ card, hand-print your first and last name, address, age, and phone number
Mail it to: Sweepstakes, Gearhead Communications LLC DBA Premier Guitar, Three Research Center, Marion, IA 52302
Go to www.premierguitar.com click here to enter
---
LIKE if you want to win this prize!  Share so your friends can win too 🙂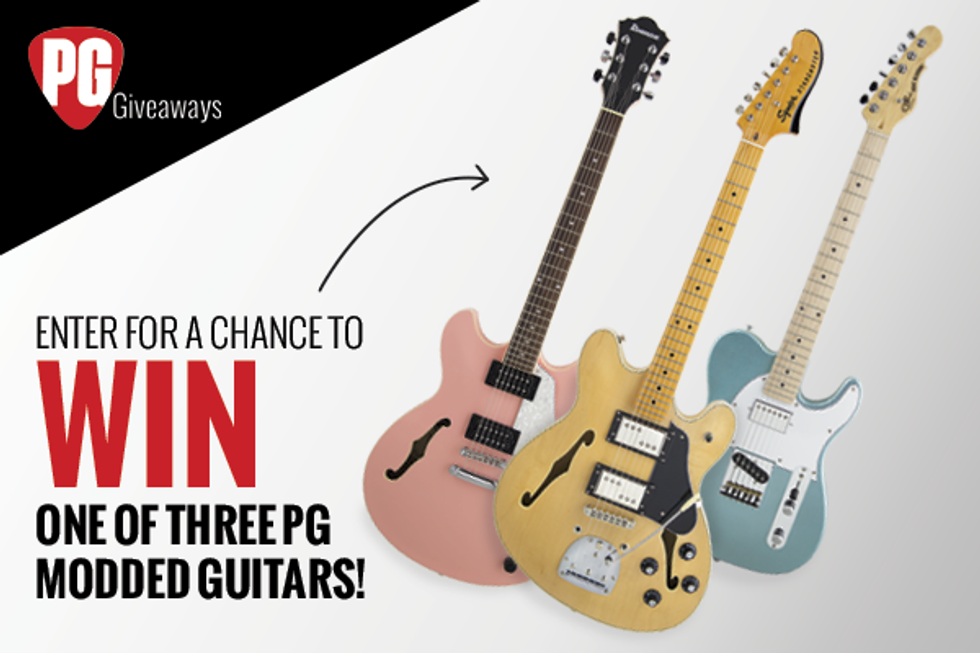 Premier Guitar Giveaways
Stay tuned for new Premier Guitar prizes like these:
win an Andrew White Guitars Cybele 1010 NAT- Total Value: $1549.99
PG Perks: ILIO Essential Guitar Home Studio Giveaway.
PG Perks: StewMac Custom Guitar Build Kit Giveaway. prize(s):StewMac Custom Guitar Build Bundle- Value: $973.