HouseAndHome.com Contests: Win $500 Visa Card, Volvo Travel Pack & More
HouseAndHome.com Contests: Win $500 Visa Card, Volvo Travel Pack & More
Scroll down. House and Home Contests. Enter these new H&H Giveaways to win gift cards, furniture, shopping sprees and more. Get all the links below and save to enter daily!
Valid Till 2020-12-31
Prize Value$varies
FrequencyDaily
House and Home Contests for Canada –
House and Home has fantastic prizes for Canadians. Win free gift cards, appliances, vacuum cleaners and even getaways.
A hot new prize packs from Houseandhome.com.
All HouseandHome.com contests are open to all residents of Canada who have reached the age of majority.
Enter daily for your chance to win
The following 2020 House and Home contests are now live:

House & Home Goemans Appliances Giveaway (houseandhome.com/goemans) Win a $1000 Goemans gift card. (Ontario only) The contest ends on Sunday, June 28, 2020. enter here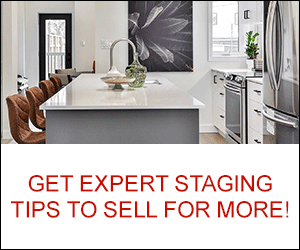 2020 H&H + Bosley Real Estate Contest, at www.houseandhome.com/bosley. Win one $500 Visa Gift Card. The contest starts on Friday, March 13 and ends Sunday, November 15, 2020 at 11:59 p.m. EST. To enter, go online at https://houseandhome.com/bosley and completely fill out the entry form, One winner will be selected, in Toronto, Ontario on Monday, November 23, 2020 at 11:00 a.m. EST. enter here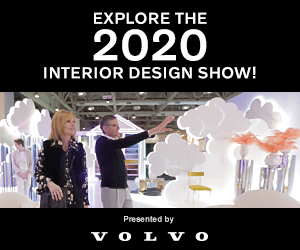 < The H&H + Volvo 2020 Contest > www.houseandhome.com/volvo
Volvo is giving away ONE Prize Package.
The prize consists of Volvo Travel Essential Pack, which includes:
One Sandqvist Twill Weekend Bag
One Sandqvist Twill Wash Bag
One Orrefors Carafe and
Two-pack Orrefors Multitumbler
The prize value is $1,500 CAD.
---
The H&H + Volvo 2020 Contest runs from January 17 through April 30, 2020.
The prize winner will be selected in a random drawing on May 8, 2020, will be notified via email or phone and MUST respond within 7 days.
---
The H&H + Volvo 2020 Contest is open to residents of Canada (excluding Quebec).
You must have reached the age of majority in your province of residence to participate.
To participate in the H&H + Volvo 2020 Contest
Go to www.houseandhome.com
Enter your full name, email, mailing address phone and complete the contest form
Then click "Save"
Go to www.houseandhome.com click here to enter
Below are some recent prizes
Win a Miele Vacuum. The winner will get a Miele Blizzard CX1 TotalCare bagless vacuum, with a value of $849, $500 JYSK gift card, Fairmont vacation, T-fal OptiGrill Smart, $300 All-Clad Outdoor Cookware Set,$1,000 Rowenta Prize Pack, $500 Sherwin Williams gift card,
HouseAndHome.com ARD Outdoor Shopping Spree Contest, win

1 prize, a $10,000 ARD Outdoor shopping spree.

HouseAndHome.com "What's Your Cooking Style?"Contest
Take the "What's Your Cooking Style?" quiz and complete the entry form for your chance to win:Prizes:

1 prize, a Bosch Benchmark Series 24" Stainless Steel Bar Handle Dishwasher, Value $3,399

HouseAndHome.com Home Trends Quick Change Contest. Get inspired at houseandhome.com/hometrends, vote for your favourite

for a chance to win.

winner will receive a $1,000 Walmart gift card,
3 Thermador Star-Sapphire dishwashers
win a $250 Home Hardware gift card,
share your holiday table setting inspiration win

a $1,000 CAD Etsy gift card, at www.houseandhome.com/etsy,

win a $500 cash prize from Tetley.
if expired, find more like these: more prizes