CanadianTire.ca Contests: Win Fitbit Charge 2
CanadianTire.ca 2019 Contests – The Retweet and reply Giveaway
Are you planning to make 2019 a healthier year by getting more exercise?
Keeping track of your movements throughout the day can be a whole lot easier with a cool Fitbit exercise tracker!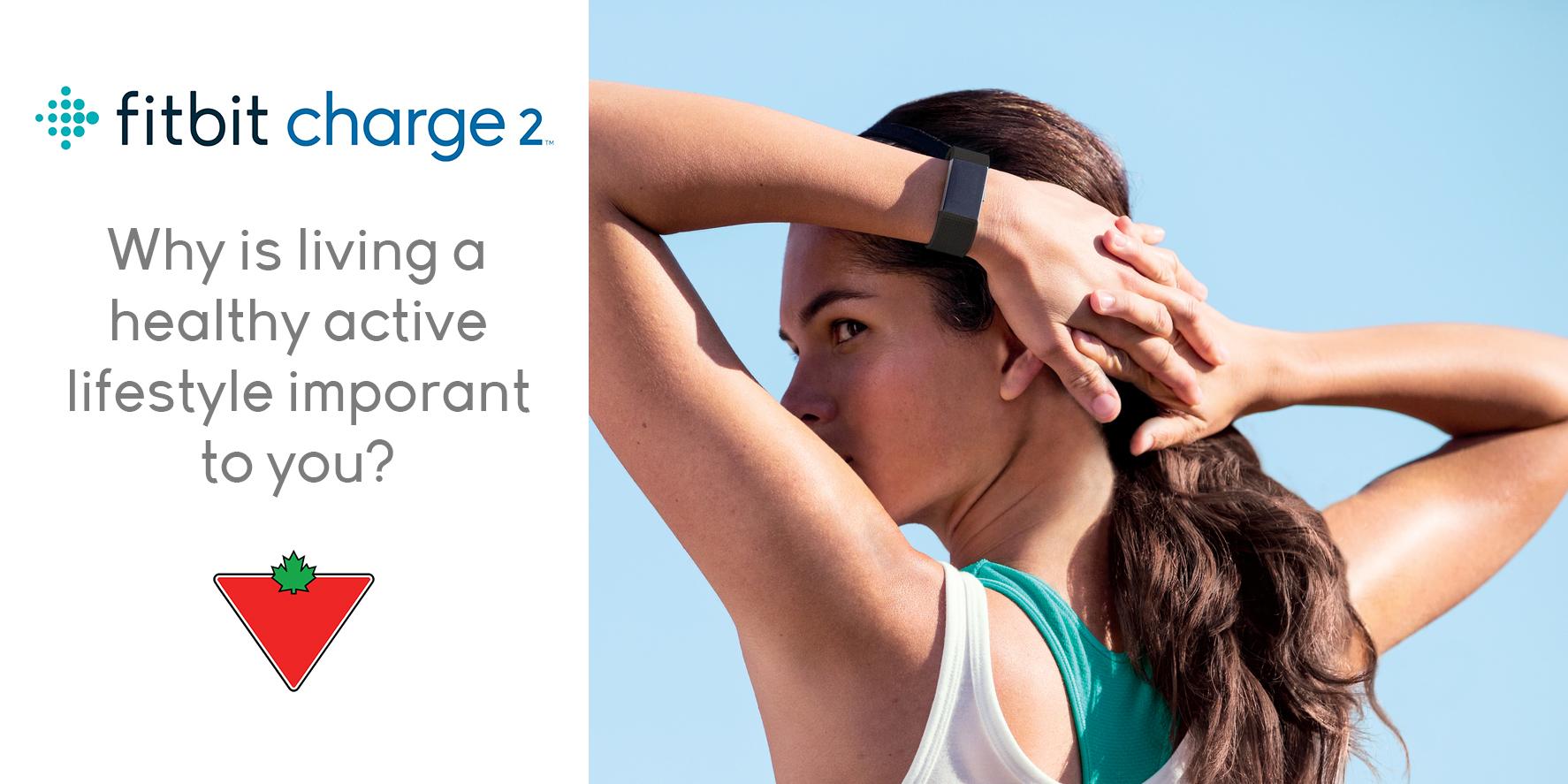 If you have a Twitter account, you are gonna want to enter the  Canadian Tire The Retweet and reply contest.
Canadian Tire is giving 30 Twitter follower the chance to win a Fitbit Charge 2. 
30 winners will each get a black Fitbit Charge 2, size small or medium with a value of $169.00 CDN
The Twitter Contest runs from Monday, January 8th,  until Sunday, January 28th,
There will be three weekly Contest periods. Each will begin Mondays and ends the following Sunday, as follows
January 8-14th
January 15th to January 21,
January 22, to January 28
Winners will be selected after each completed entry period.
Each selected entrant will be notified on Twitter by Wednesday, January 31st, 2018
To enter the Canadian Tire Twitter contest, participants must be a resident of Canada (excluding Quebec), be 18 year of age or older and have a valid Twitter account.
To enter, follow @canadiantire on Twitter
Watch for the Monday contest post.
 "Retweet the post
and answering the question in the Photo
You may post one entry per contest post.
Visit the Canadain Tire Twitter page here
LIKE if you want to win this prize!
Share so your friends can win too 🙂
They have offer great prizes like these:
---
Royal Draw & Canadian Tire Contest details: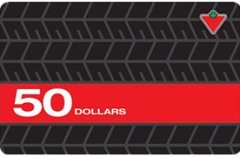 Prizes: Win a $50 Canadian Tire gift card
Dates: Ends on June 9th, 2017
Open to residents of Canada, who are the age of majority
Entry limit – single entry only
Enter at royaldraw.com
popular Canadian Tire Prizes:
Canadian Tire always has some fantastic new giveaways. Go to the Canadiantire.ca homepage, Facebook.com/Canadiantire or Instagram and enter for a chance to win prizes like a $1,000 shopping spree, WOW gifts, gas cards and more.
Check out some recent ones below.
Go to Facebook or Instagram and LIKE the Tested for Life Themed contest for your chance to win a gift card. Prizes: 5 prizes, each a 

Canadian Tire gift card. 


Enter at https://www.facebook.com/Canadiantire/videos/10102168789106767/   o r www.instagram.com/p/BVHu78WAebw
---
---
The Canadian Tire Gas GrillandWin.ca Contest. Grill season is here and you can visit the new contest at www.grillandwin.ca for a chance to win a Napoleo BBQ, free $3,500 gas cards and more.
---
CanadianTire.ca/Driver  The Pennzoil BMW Drive contest
Visit CanadianTire.ca/Driver for your chance to win. Complete the contest form and answer the trivia questions Prizes: 1 Grand Prize, 5 First Prizes, 10 Second Prizes and 15 Third Prizes"
Grand Prize: 2016 BMW Series 3, $48,634 and 1 year's supply of Shell Fuel, $2,500 
First Prize: 1 year's supply of Shell Fuel, $2,500
Second Prize: $500 Canadian Tire Gift Card
Third Prize: $100 Shell Canada Gift Card
---
Facebook.com/Canadiantire Wish and Win WOW gifts contest. Looking for the hottest Christmas gifts for loved ones on your list? Here is your chance to get some gifting ideas and a chance to win 1 of 110 free gifts.

Visit the 

Facebook.com/Canadiantire

and comment on the contest posts for a chance to

win the featured prize! Enter at Facebook.com/Canadiantire
CanadianTire.ca/Driver Reflex Ice contest details. Canadian Tire and Reflex Ice are giving customers the chance to win a huge cash price, travel vouchers and instant prizes. Just register at www.Canadiantire.ca/driver and play the game for your chance to win. Earn extra entries with pin codes and completed tasks like sharing, etc. Prizes:$50,000 c ash, $10,000 travel voucher, 2,500 gift card, 100x pairs of Reflex Ice Wiper Blades, 1,005 instant prizes each a $25 Canadian Tire Gift Card. Enter at www.CanadianTire.ca/Driver
Facebook.com/Canadiantire #AllStarAccuracy –  #AllStarStickTrick contest
Post a photo or video on Twitter, Facebook or Instagram and include hashtag #AllStarAccuracy or #AllStarStickTrick  Plus tag @CanadianTire.
Prizes: 2 prizes, each winner will receive a trip for 2 people including, 2 tickets to the NHL All-Star Game scheduled on